BLACK DISABLED LIVES MATTER MURAL PROJECT
Live Mural Event: July 26, 2020, 3 PM
Location: Pending! Send me your accessible wall space!




The NAMD Advocates in partnership with myself will conclude the celebration by hosting a live mural painting on July 26 to honor Black disabled people, and those that have lost their lives to state violence. Ultimately, Decolonizing Dreams will create a space for disabled BIPOC to acknowledge the legacies of disabled people of color, discover the culture of disability in color, and celebrate the 30th anniversary of the Americans with Disabilities Act.




Official Event Page can be found here:
https://withkeri.com/decolonizing-dreams/

Along with these two days of virtual programming on July 24-25, I'm hoping along with the BIPOC disability community allies, conspirators, and accomplices, to make this mural come to life in the DMV!

Since sharing the details of this mural, many disablitity collectives have reached out to me asking how they can create this mural in their hometowns! This online space is meant to be an online resource for my fellow BIPOC disabled folks to see how they can help and also have access to my vision and requirements on how the artwork can be produced and recreated!

The names you see in the mural concept are names of Black Disabled lives lost to state violence and systemic racism. The purpose of the mural is to highlight joy in the midst of resistance, amplifying that an all inclusive murals can continue to exist, furthering the message of decolonizing dreams.


The ASL you see spells "BDLM" I have plans to also include braille spelling "SAY THEIR NAMES"


Mural Requirements and Considerations:

As you think about creating this mural in your own communities please remember that it needs to be accessible for viewers, should include ramps for access, safe sidewalk availability - the advantage of doing this outdoors and in a public space is to make it accessible for disabled folks to engage in dialogue, honor lives lost and be in unity with one another!


The mural should also include permanent on-site signage that gives the title, date, and name of the artists, This also can be painted onto the mural by the artist, if desired.

Determine the square footage of your surface. For example, if you are painting a 10'x10' mural, you need supplies to cover this amount of square feet!


Please consider water, and restroom facilities on site for folks that are particpating, any artwork being produced higher than 10 or 15 feet tall will require scaffolding or renting a hydraulic lift.


Language and visuals the mural must include: (As requested by myself as the Disabled BIPOC Artist)

'Say Their Names'
Written in plain language and also in braille - braille can be functional and raised (this is encouraged)

Black Disabled Lives Matter "BDLM" acronym written in ASL

Colors for various elements: Purple/Yellow/Black/White

Files for Disablitiy solidarity fist can be found here along with images of mural prototypes for download https://www.dropbox.com/sh/lvisvww0x0uzj5i/AAC3HS65A2o5rd6GpMZnRZEFa?dl=0




Visibility

I'm looking for potential sites and accessible wall space that should be visible from multiple vantage points and perspectives. I want to make sure the mural can be viewed by disabled pedestrians, public transit riders, and cyclists. Even if the mural is in a more secluded area as long as there is a natural audience that frequents the space that's cool too! Possibly an accessible community garden or playground? An end business near a Main Street?
Take appropriate steps to engage residents, business owners, and frequent visitors in the review process of the mural's content.

You are about to create something that the community will see every day.






Surface Conditions

If the structural or surface integrity of the wall or other surface is failing, the paint will, too. Please do not send spaces that have electrical wiring or other nearby safety and access hazards.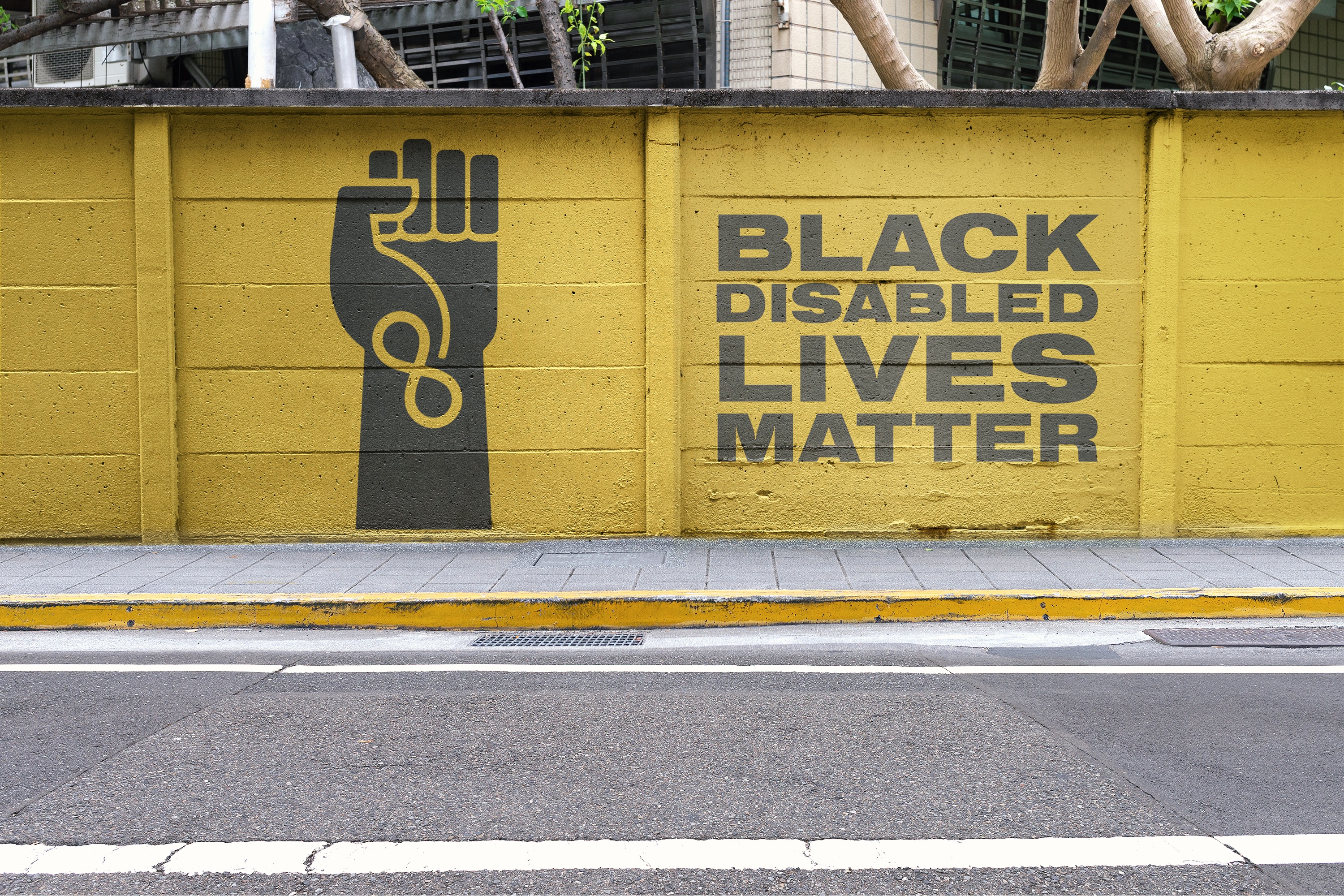 Budget:
Cost of preparing the surface, including power washing, masonry work, etc.
Size of mural/Square footage
Purchase of equipment and installation materials (brushes, rollers, tarps, buckets, etc.)
Cost of primer, paint, and clear coat
Rental of scaffolding or lift equipment
Artist design fee
Artist labor fee
Assistant fee
Contingency to cover the "unknowns," such as additional paint or other materials. This is typically set at 10% of the total project budget.
Depending on the location, other items may include:
Street closures
Permits
Portable toilet rentals for artists and assistants
Cost of on-site water for cleaning up materials or drinking
A tent or shade structure for artists or assistants
Other supplies, such as snacks and drinks, particularly when working with volunteer participants
Opening reception or event


Updated mural prototype - July 12, 2020

To avoid being out in the heat painting and also to avoid a lengthy experience due to social distancing restrictions, Wheatpasting posters are a strong alternative and common mural/street art practice. Thin paper is recommended for the wheat-pasting process. Homemade, powder mix, or wall paper paste are all ideal pastes that can be considered when adhering posters to various surfaces such as walls or substrates (such as plywood) -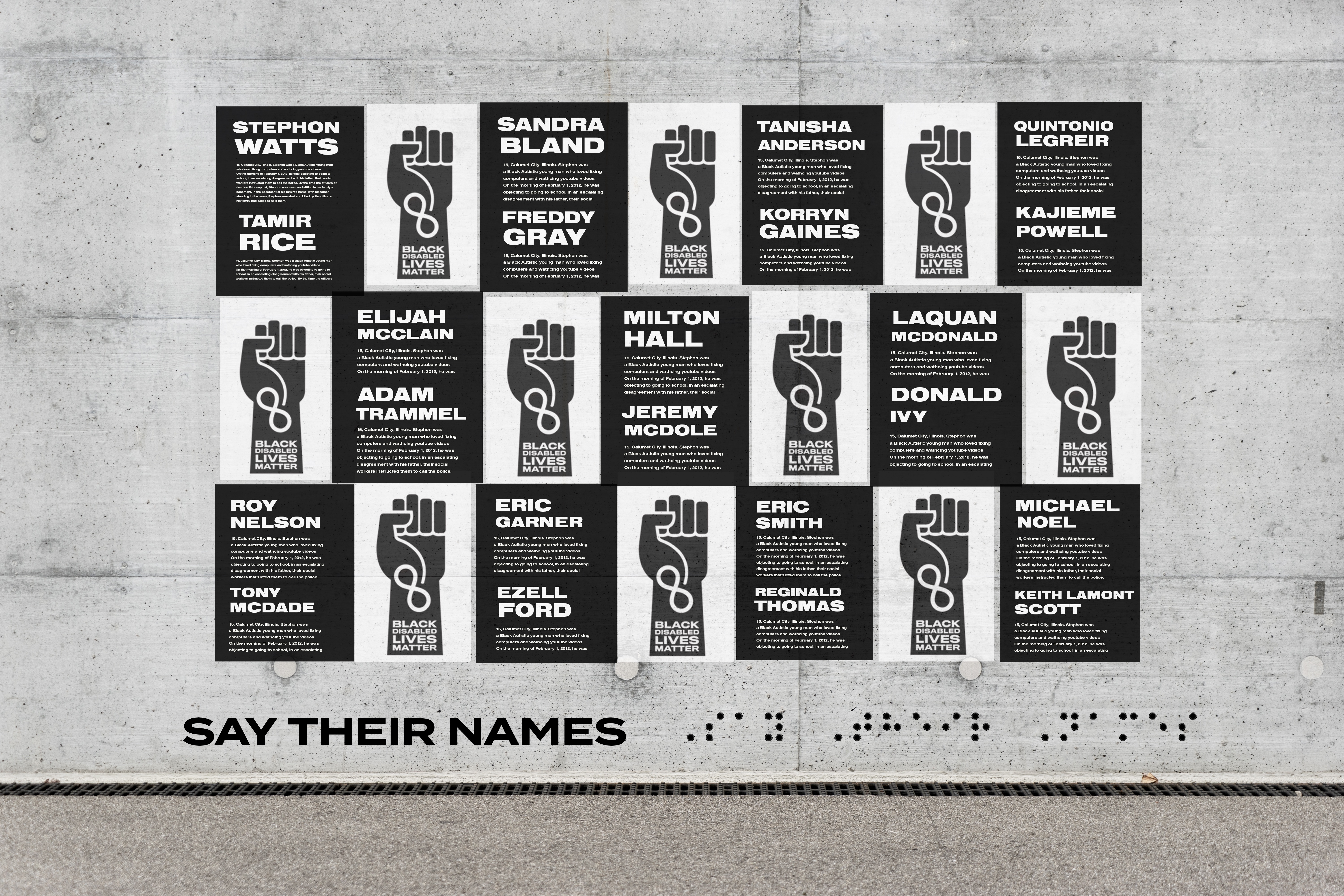 Image Description: Gray Concrete Wall

15 - 24 x 36 posters that state names of each Black Disabled person victim of state violence. On each poster, are listed two names with a paragraph of their stories underneath each name.

15 posters equate to 25 names we want to honor

Next to each poster is the Black Disabled Lives Matter Solidarity Fist

Underneath all the posters is the statement "Say Their Names" next to the text is Say Their Names written in braille.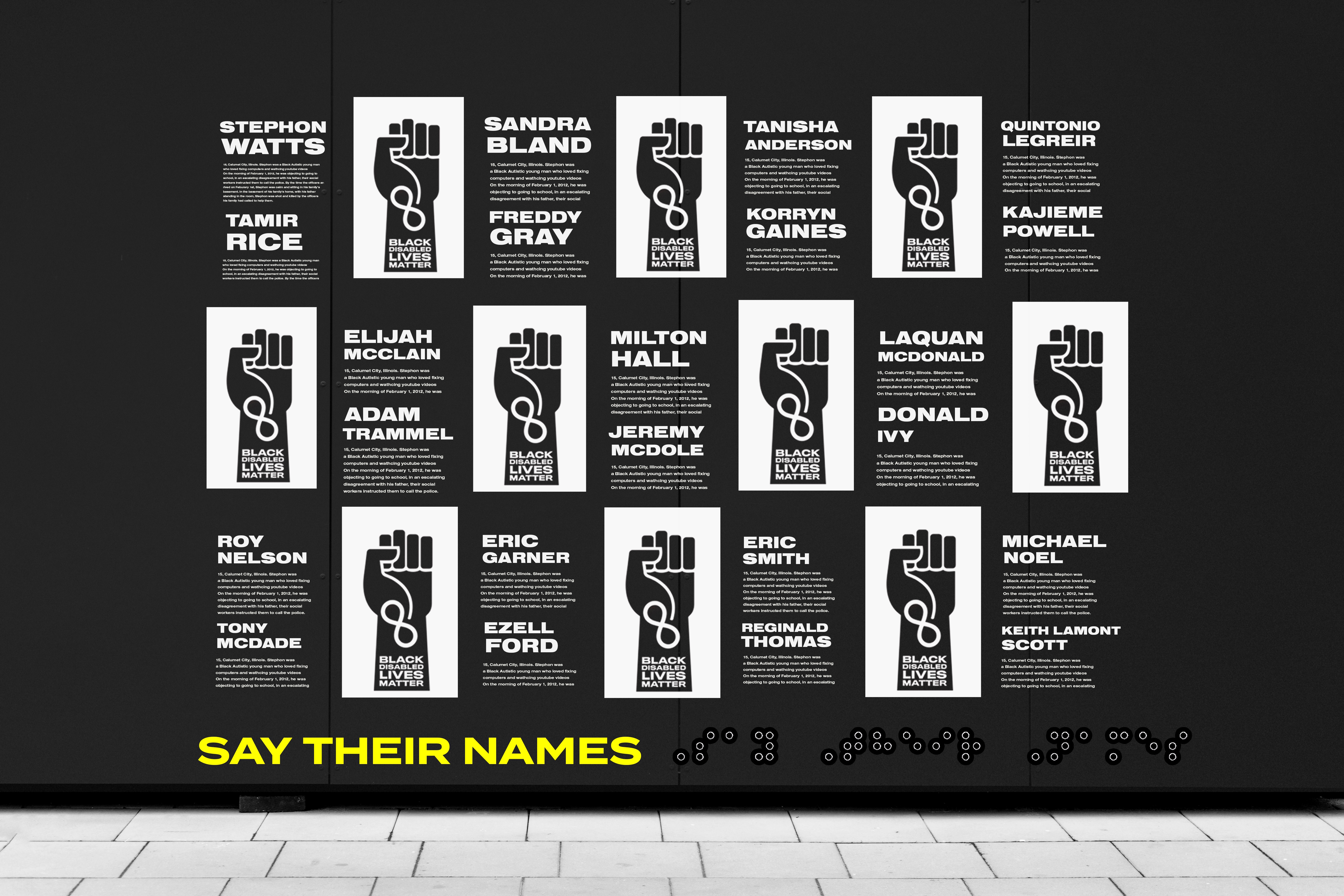 Image Description Black Wall

15 - 24 x 36 posters that state names of each Black Disabled person victim of state violence. On each poster, are listed two names with a paragraph of their stories underneath each name.

15 posters equate to 25 names we want to honor
Next to each poster is the Black Disabled Lives Matter Solidarity Fist

Underneath all the posters is the statement "Say Their Names" in yellow next to the text is Say Their Names written in braille.


Image Description: Stephon Watts narrative: written in white text on black background:

Text states: Stephon Watts 15, Calumet City, Illinois. Stephon was a Black Autistic young man who loved fixing computers and wathcing youtube videos On the morning of February 1, 2012, he was objecting to going to school, in an escalating disagreement with his father, their social workers instructed them to call the police. By the time the officers arrived on Feburary 1st, Stephon was calm and sitting in his family's basement. In the basement of his family's home, with his father standing in the room, Stephon was shot and killed by the officers his family had called to help them.

#BlackDisabledLivesMatter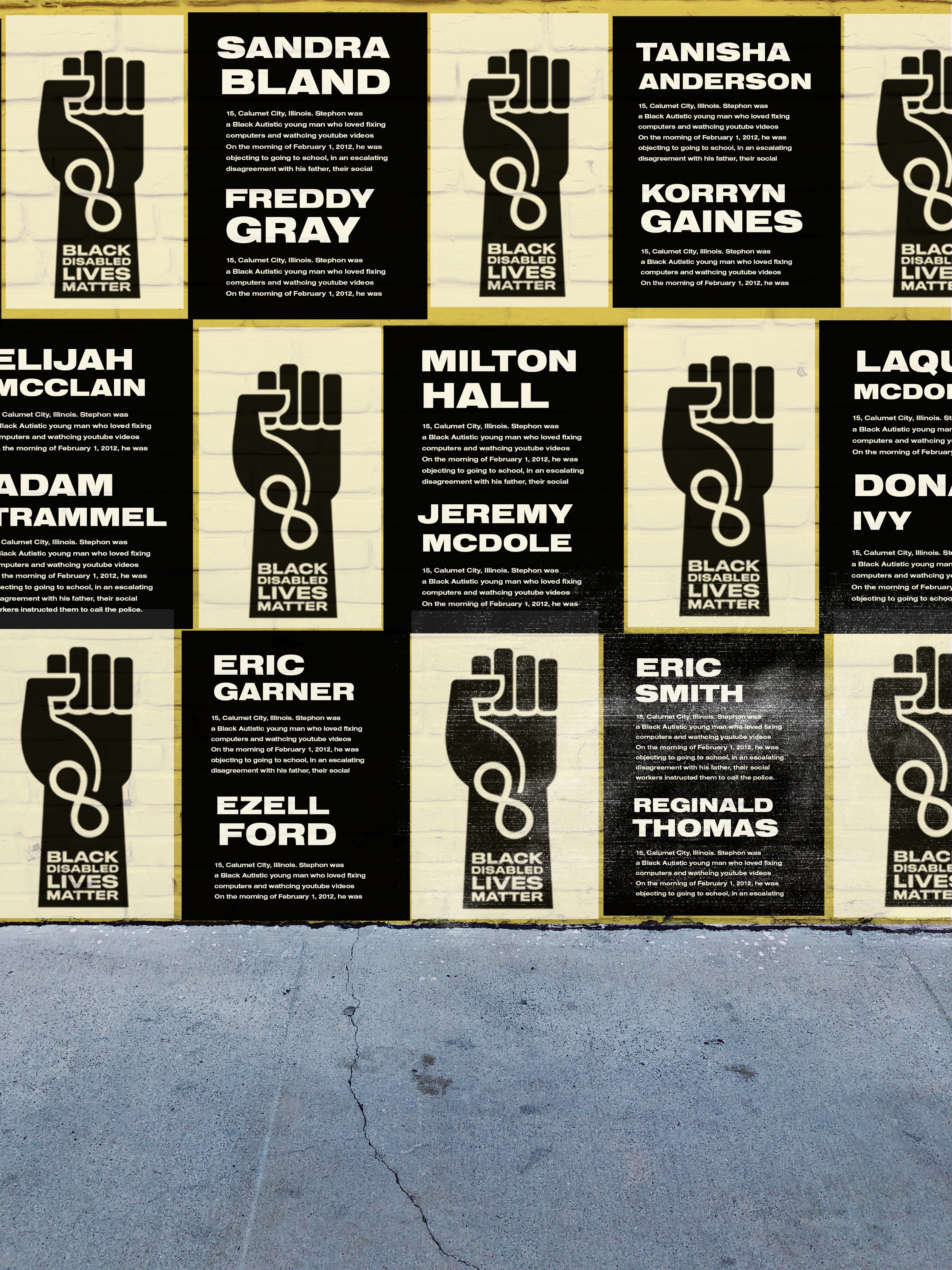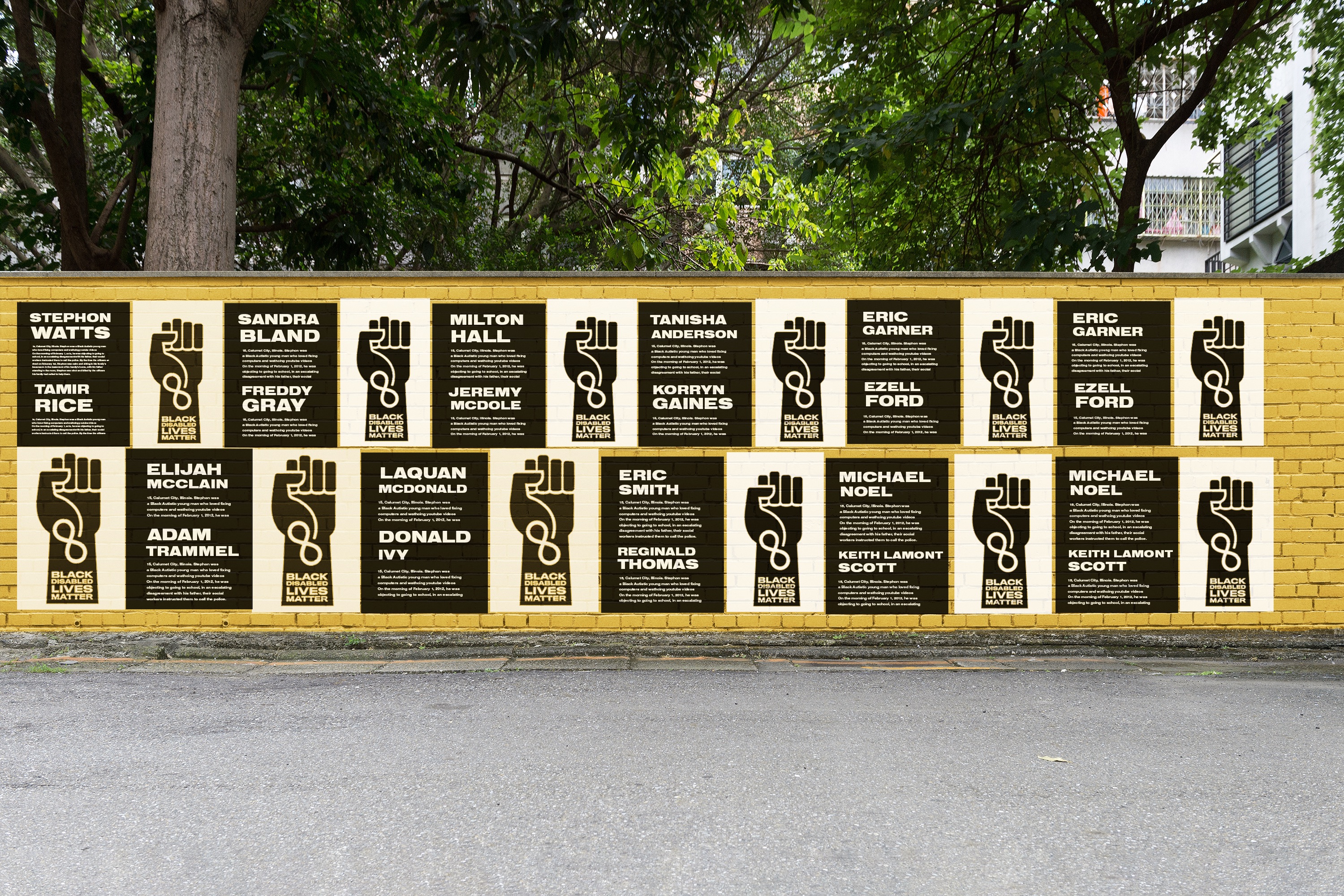 Image Description: Yellow Wall

15 - 24 x 36 posters that state names of each Black Disabled person victim of state violence. On each poster, are listed two names with a paragraph of their stories underneath each name.

15 posters equate to 25 names we want to honor
Next to each poster is the Black Disabled Lives Matter Solidarity Fist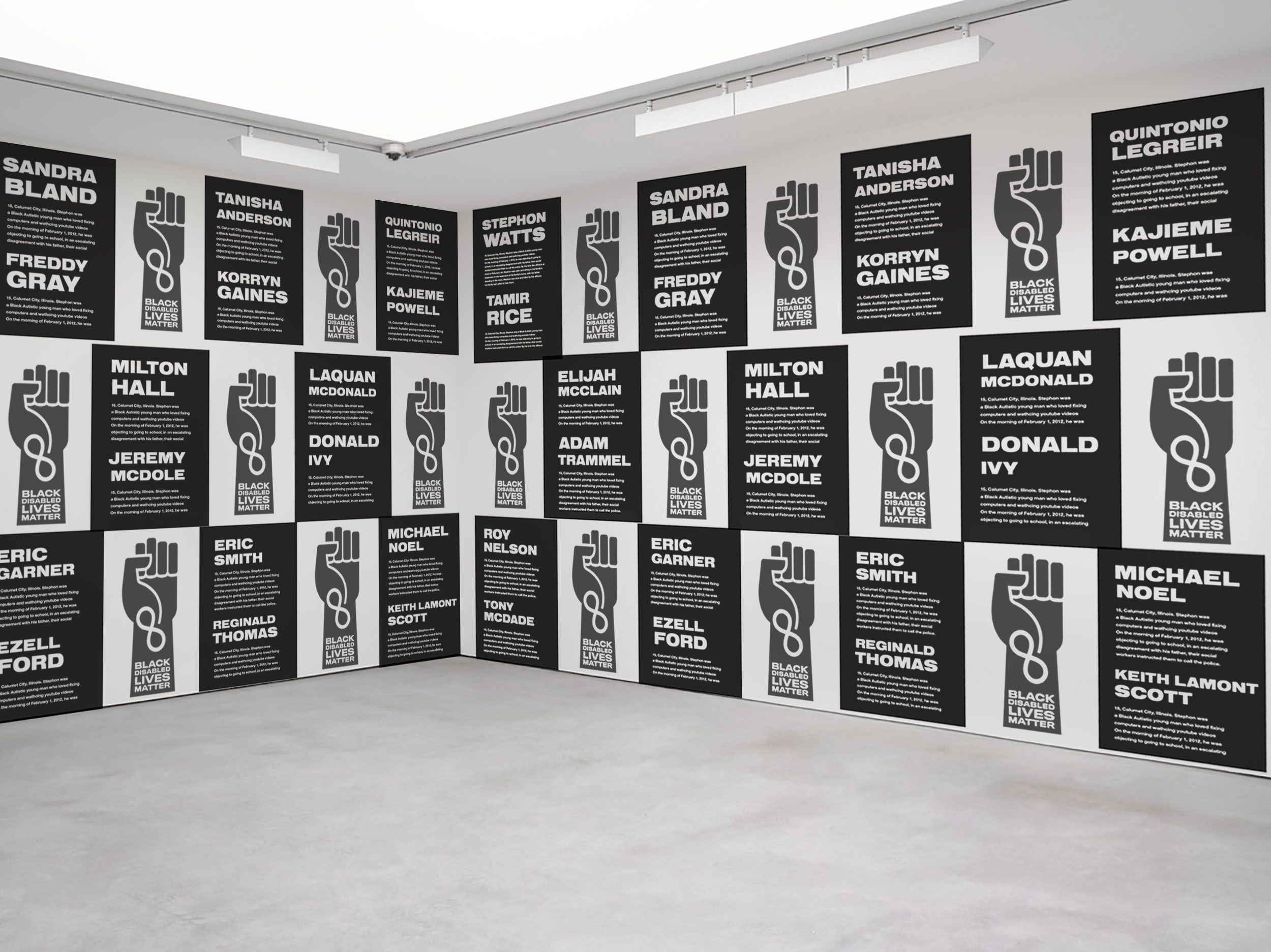 Image Description: white gallery wall (corner wall)

15 - 24 x 36 posters that state names of each Black Disabled person victim of state violence. On each poster, are listed two names with a paragraph of their stories underneath each name.

15 posters equate to 25 names we want to honor
Next to each poster is the Black Disabled Lives Matter Solidarity Fist




Image Description: Purple Wall

15 - 24 x 36 posters that state names of each Black Disabled person victim of state violence. On each poster, are listed two names with a paragraph of their stories underneath each name.

Underneath all the posters is the statement "Say Their Names" in yellow next to the text is Say Their Names written in braille.




Thank you to Pittsburgh Arts Council for providing some of the language for my research!

Resource Material that includes helpful tips on Mural Making 101 can be found here!
https://www.pittsburghartscouncil.org/component/content/article/20-general/4295-mural-making-101

Jen White-Johnson
jwhitetorres@gmail.com