The Disability Community, co-conspirators, and advocates have spoken! Orders for the Black Disabled Lives Matter T-shirts are finally available! Available in both Adult and Youth sizes. The shirt also comes with a free Black Disabled Lives Matter Sticker pack.
A Black Disabled Lives Matter Mask is also available and can come with the shirt. It's available as a combo and also available by itself.
Shirt and Mask are available separately!
ORDER NOW! Click here to be directed my shop!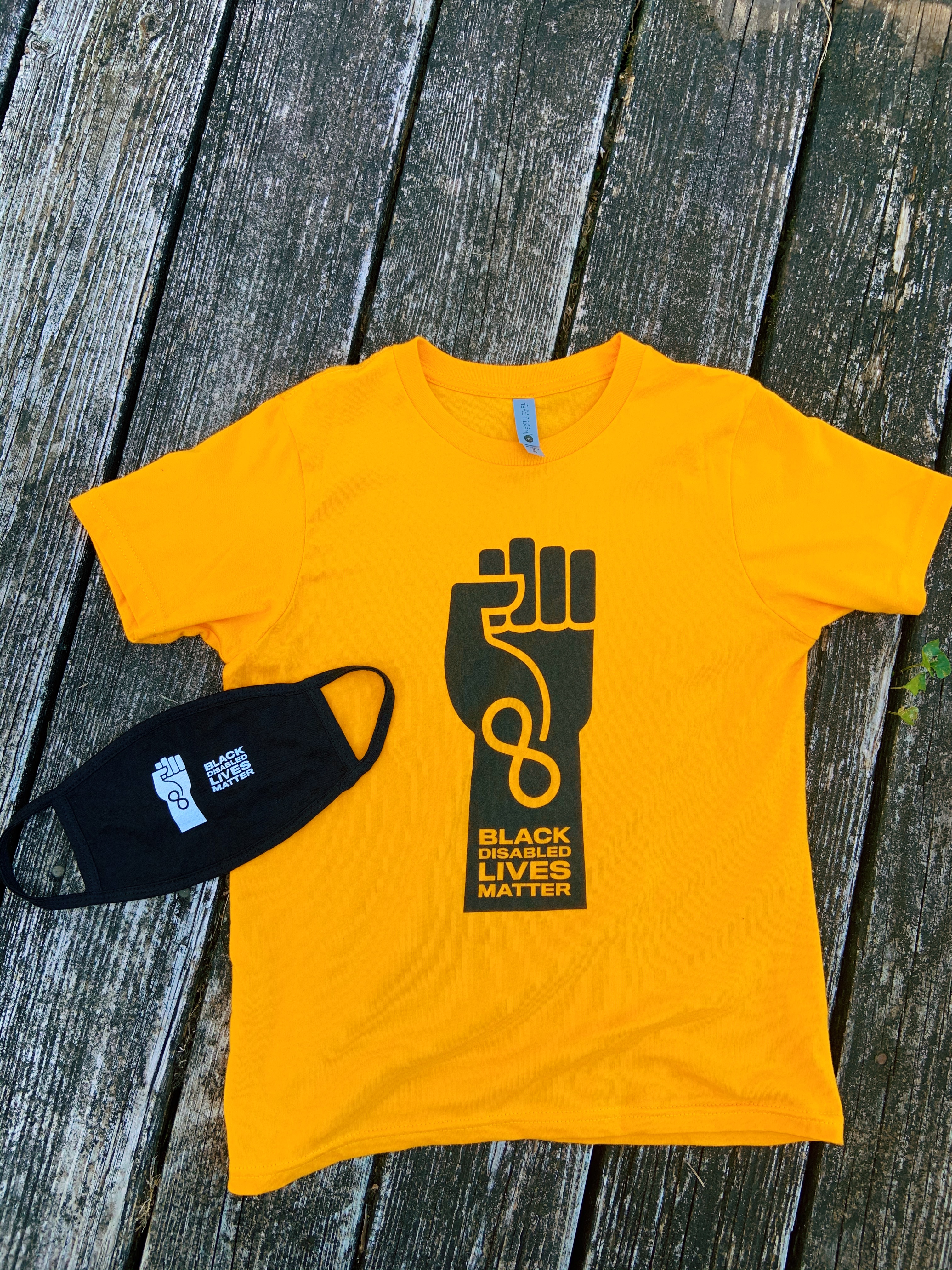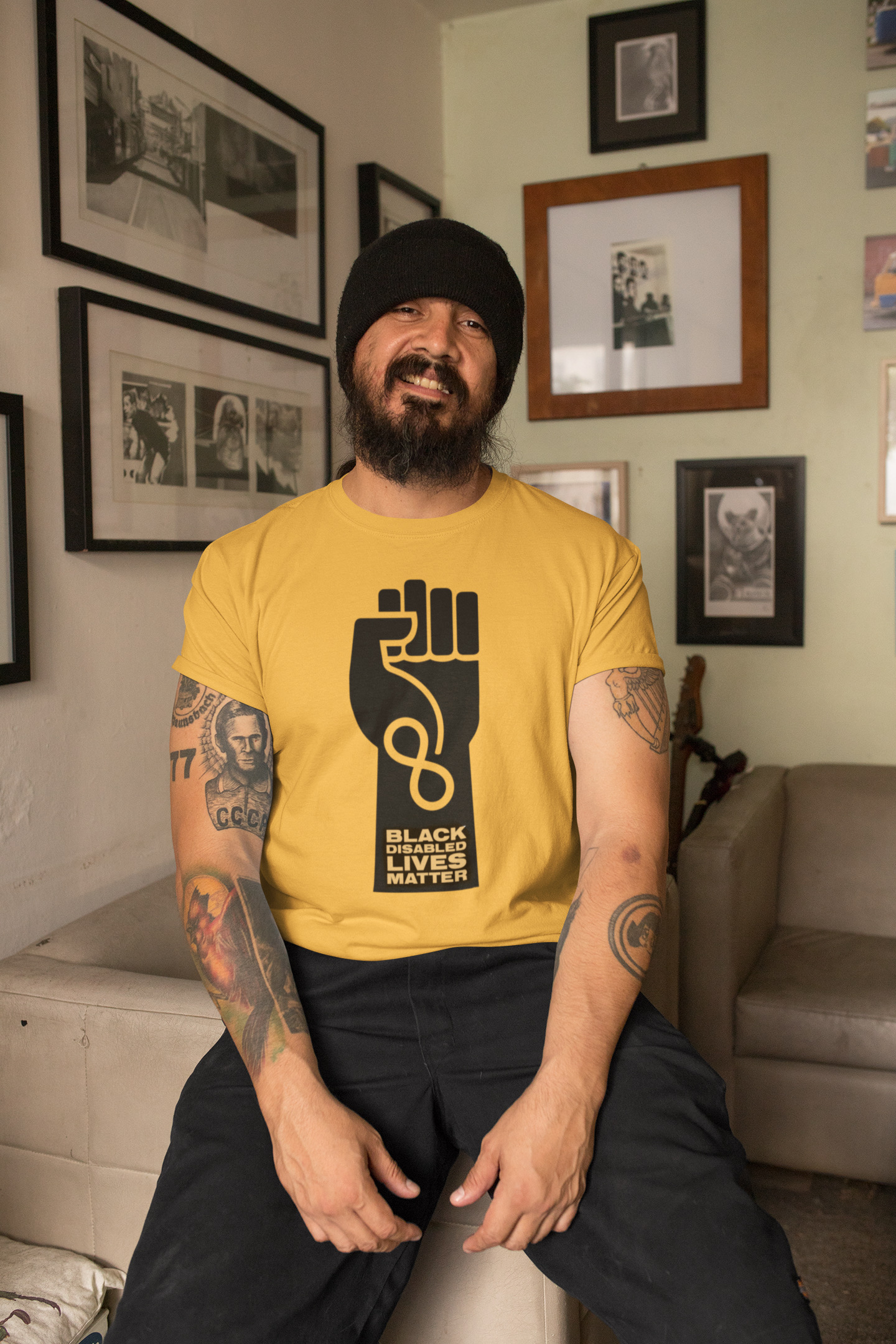 Shirt and Mask are available separately!
ORDER NOW!

Due to COVID-19, My shipping carriers (USPS & UPS) are experiencing severe delays with economy & priority shipping methods. Please allow a few extra days for delivery after what is shown at checkout.

(Image Description of the Mask:) The Mask is the color black. A white Neurodiversity solidarity fist is placed on the right side of the mask with the text written in white bold font Black Disabled Lives Matter on the left side of the mask)

Image Descriptions (Image of young Black-Latino Autistic Boy wearing Gold Colored Shirt that states "Black Disabled Lives Matter (text is in bold gold font) Text is on top of a Black Power Fist that is intertwined with the Neurodiversity infinity symbol that is placed on the wrist portion of the fist and arm.