Juneteenth Freedom
Black Disabled Lives Matter Limited Edition Riso Poster

Celebrating Freedom, Emancipation, Joy and Interdependence in the lives of Black Disabled Bodies and Minds. The very creation of this this limited edition Riso print is very dear to my heart as represents my disability journey and all of the designs, symbols and stickers I have created in amplification and in honor of my fellow disability community! I wanted to combine my message of disability solidarity, freedom, joy, and anti ableist language all in one print! and Get it a print now before they are gone!

Click on Poster below to purchase!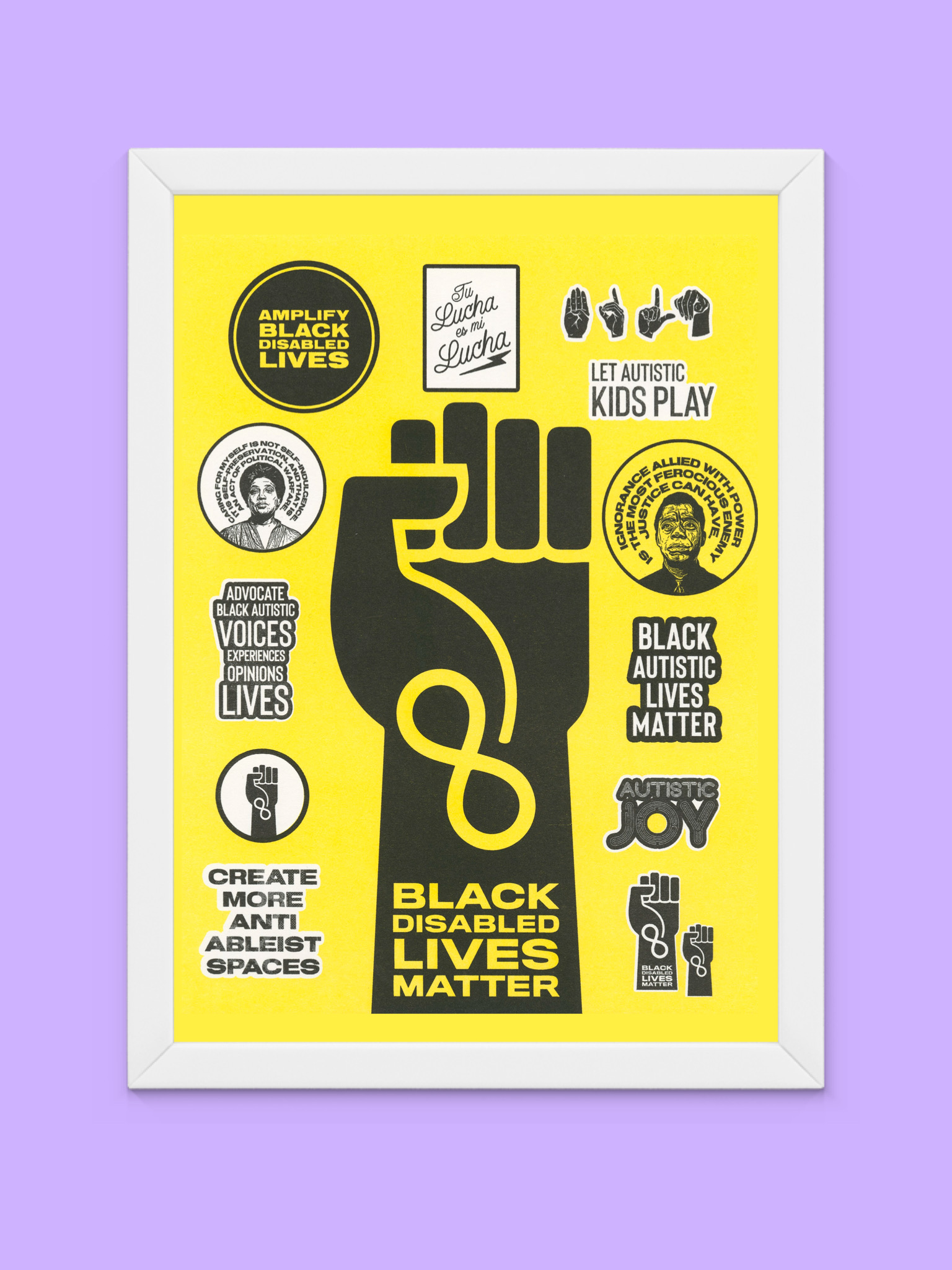 Limited edition of 100

Printed by my friends at Risolve

Image description: 8 x 10 Riso Poster Print with black and white vector graphics on a yellow background. Poster shows the Black Disabled Lives Matter fist/infinity symbol design, and visually shows the following disability justice messages showing their original art design from my various stickers and posters. Graphics are black, white and yellow on top of a yellow background




Amplify Black Disabled Lives
Let Autistic Kids Play
Tu Lucha Es Mi Lucha (Your Fight is my Fight (written in Spanish)
BDLM letters shown in ASL Illustrations
Black Autistic Lives Matter
Create More Anti Ableist Spaces
Autistic Joy
Advocate Black Autistic Voices, Experiences, Opinions, Lives
Audre Lorde Digital Illustration with quote "Caring For myself is not self-indulgences it is an act of self preservation and that is an act of political warfare.
James Baldwin Digital Illustration with with quote "Ignorance allied with power is the most ferocious enemy justice can have"