University of Minnesota Guest Lecturer /
Special Topics in Design Justice Disability, Race and Intersections of Design Justice

UMN DES 4160/5170
Spring 2022
Special Topics in Design Justice Disability, Race and Intersections of Design Justice
Prof. Jen White-Johnson

Course Description:

The undergraduate course will explore design justice from the perspective of the intersection of disability and racism. This course will honor the disabled and Black, Indigenous, and people of color (BIPOC) communities, exploring what it means to center design justice and anti-racism around accessibility by dissecting historical and present day events. The course will allow students to explore theories and methods to think critically about their own positionality in the context of these intersections and understand how their experiences affect marginalized communities in our broader culture. The course will investigate elements for creating physical and digital spaces presenting this intersection and focusing on ensuring accessibility for these spaces. Using the 10 Principles of Disability Justice by Sins Invalid as a resource, students will examine the stigmatization of disability throughout history and through an analytical lens, explore solutions for changing the narrative of disability and race through design.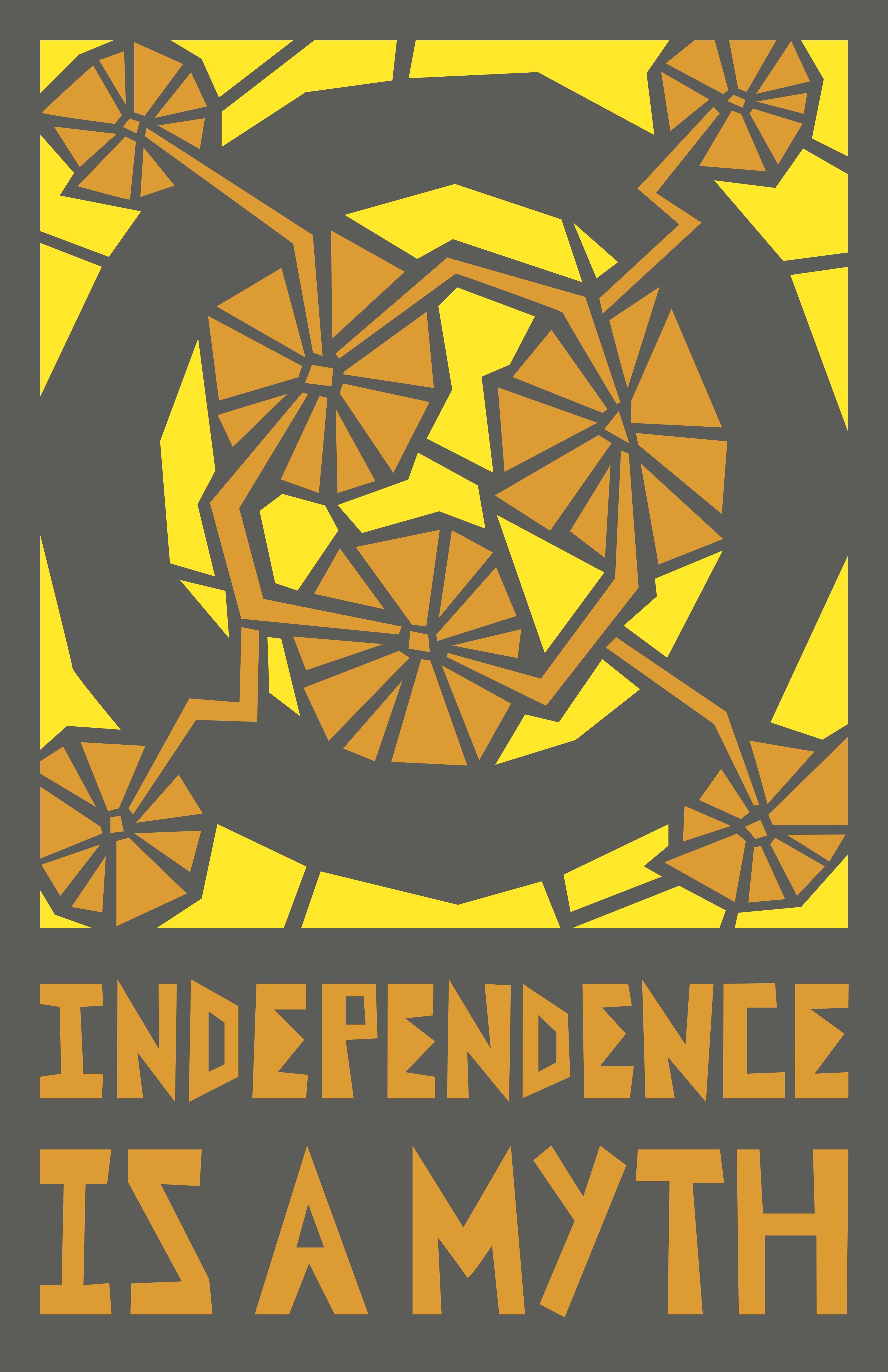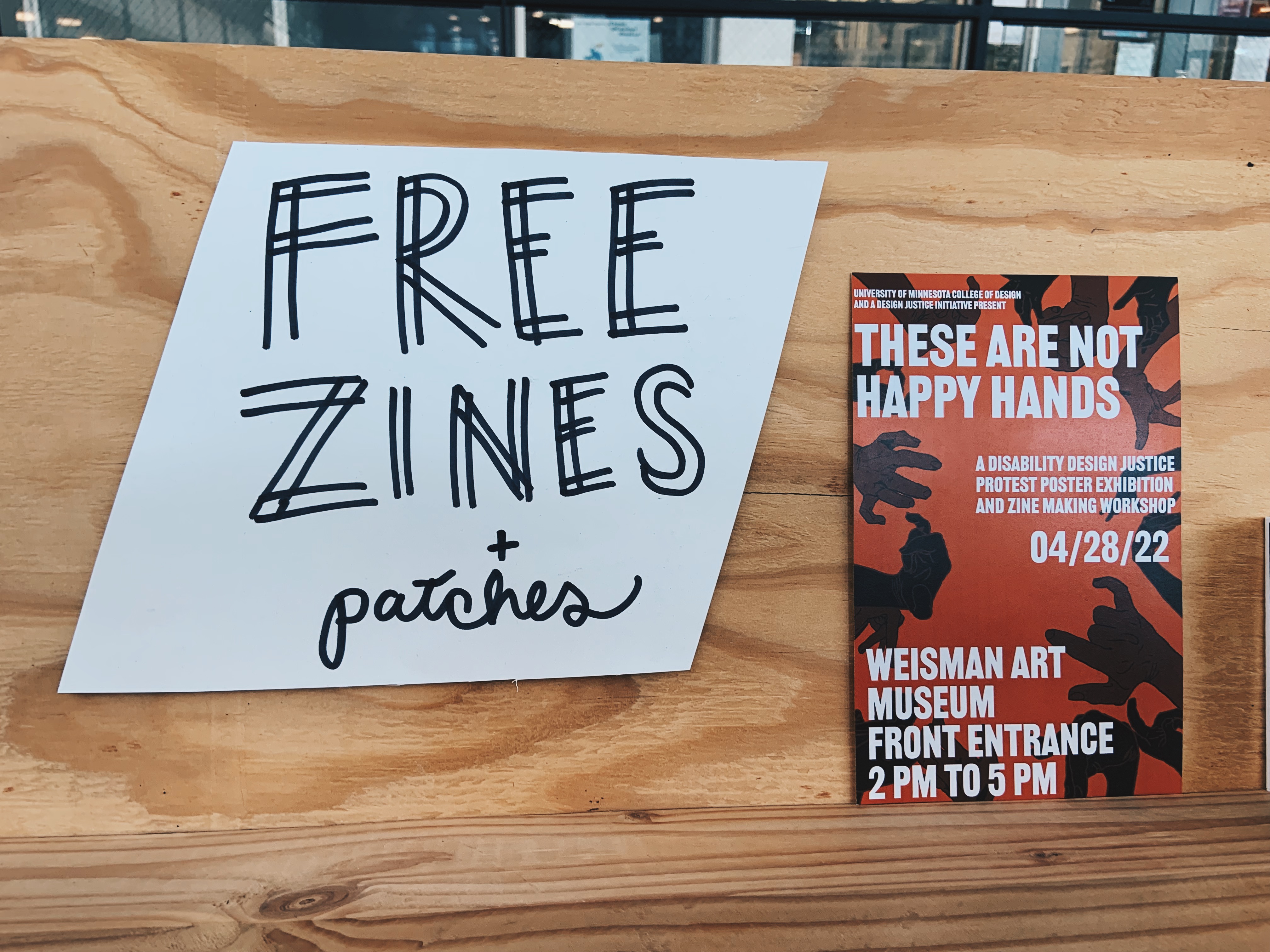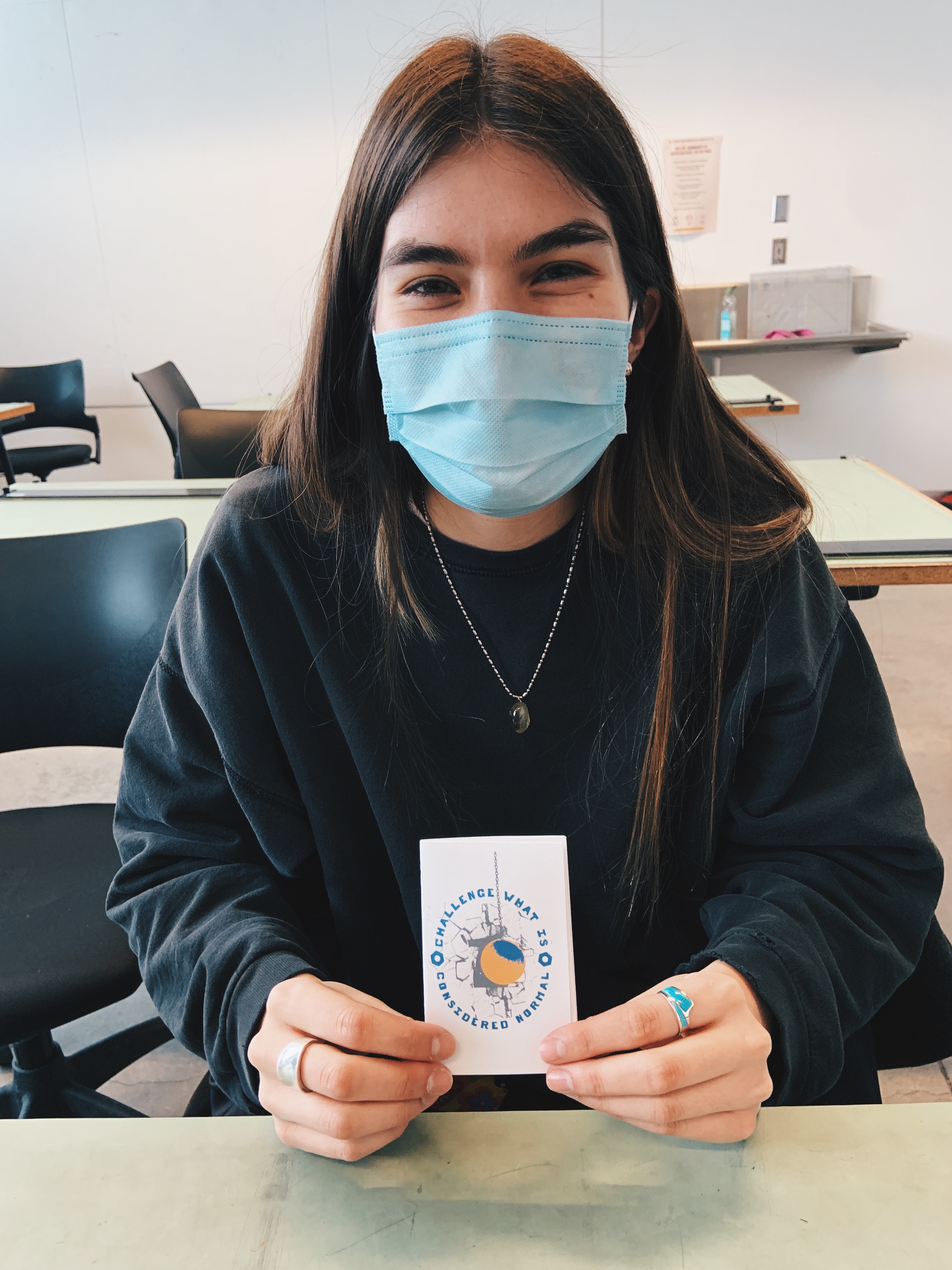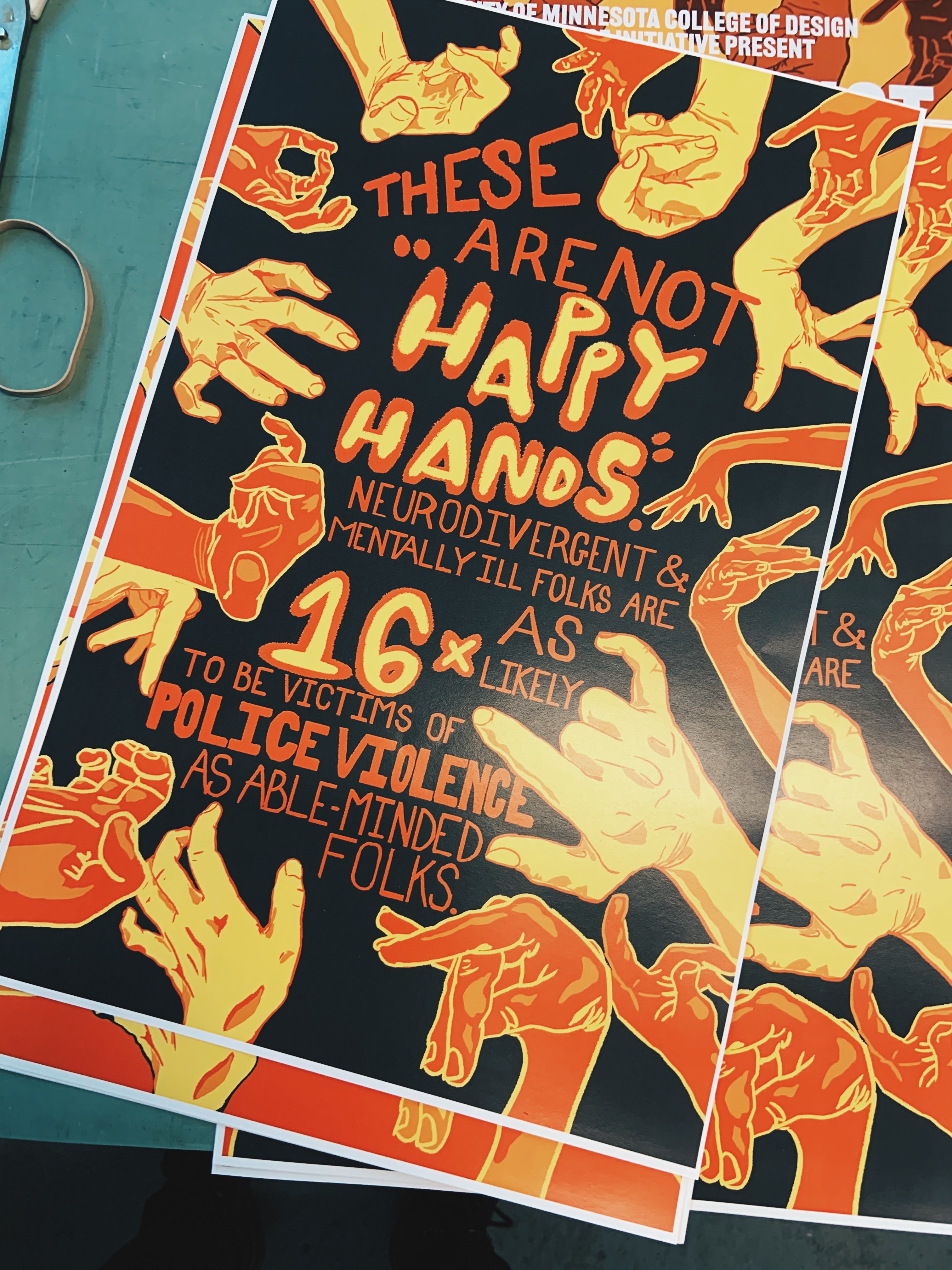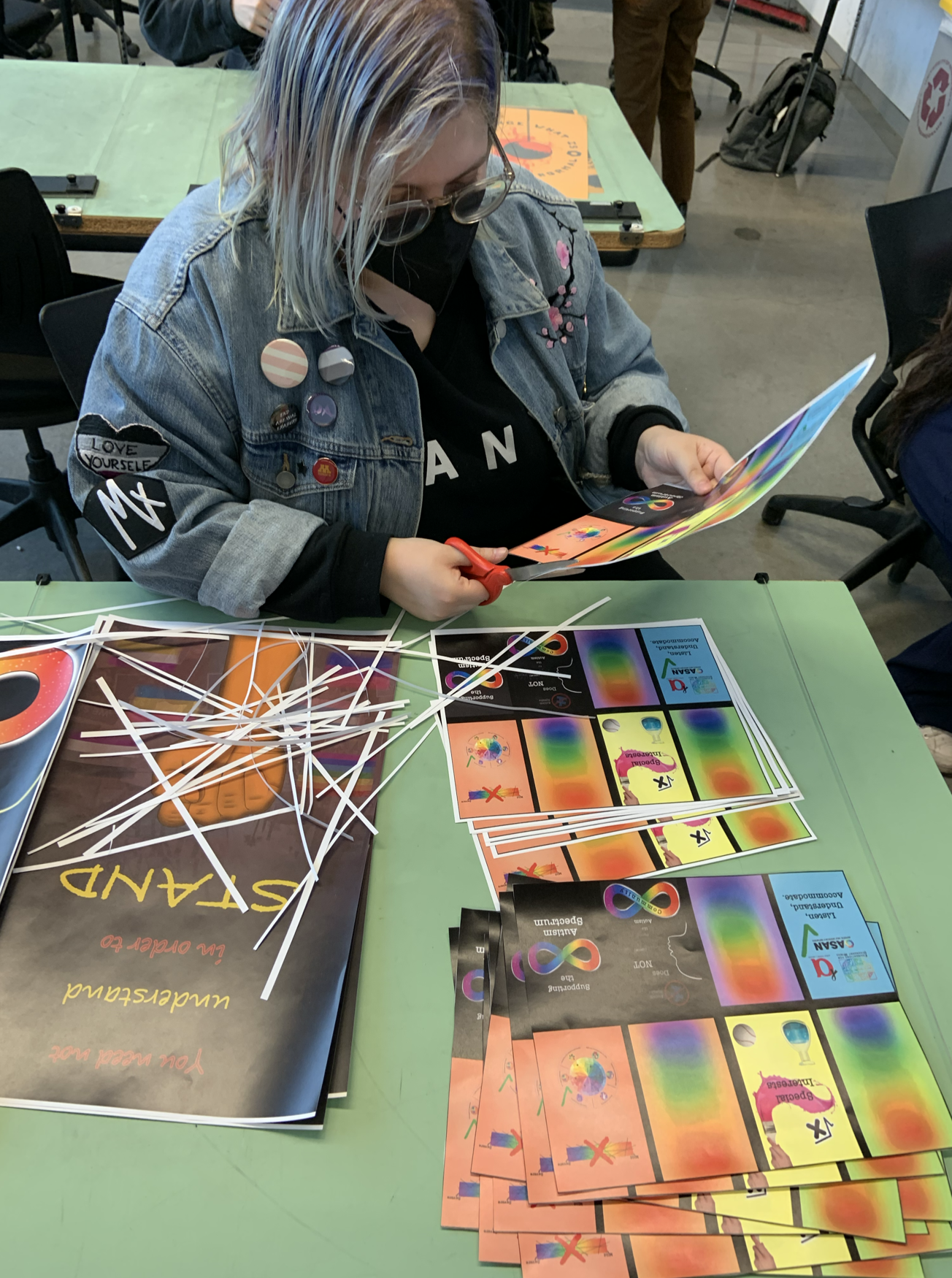 THESE ARE NOT HAPPY HANDS
A Disability Design Justice Protest poster student exhibition
and zine making workshop

Curated by UMN DES 4160/5170
Special Topics in Design Justice Disability, Race and Intersections of Design Justice
Prof. Jen White-Johnson
Course Description:

Thursday, April 28, 2022
Weisman Art Museum Front Entrance (windows) and inside

The student exhibition at the Weisman hosted by this year's Design Justice guest lecturer Jennifer White-Johnson and her class (the new yearly changing Design Justice Special Topics course).

Exhibition description:

Informed by the ten principles of Disability Justice from Sins Invalid,
and fruitful conversations facilitated and led by Design Justice guest Lecturer, Jennifer White-Johnson, students learned and reflected from the lectures on the history of Disability Rights and Justice movements, the institutionalized eugenics, and the stigmatization of the disability community to develop and create a poster series exploring their own positionality on Disability Justice. Students were given the opportunity to engage in introspection to understand their position in design justice as it concerns disability and race. This poster and zine exhibition showcases what the students learned in the course, opening us to their creative perspective, understanding of the intersectionality between race and disability, knowledge of creating equitable spaces and amplifying disability art and design culture.

Students also created and printed mini zine manifestos addressing their thoughts on the intersection of race and disability challenging the stigmas of ableism and racism that exist today. Free student zines distributed to the public in solidarity and support giving voice to what it means to be a thoughtful and informed disability justice comrade and co-conspirator!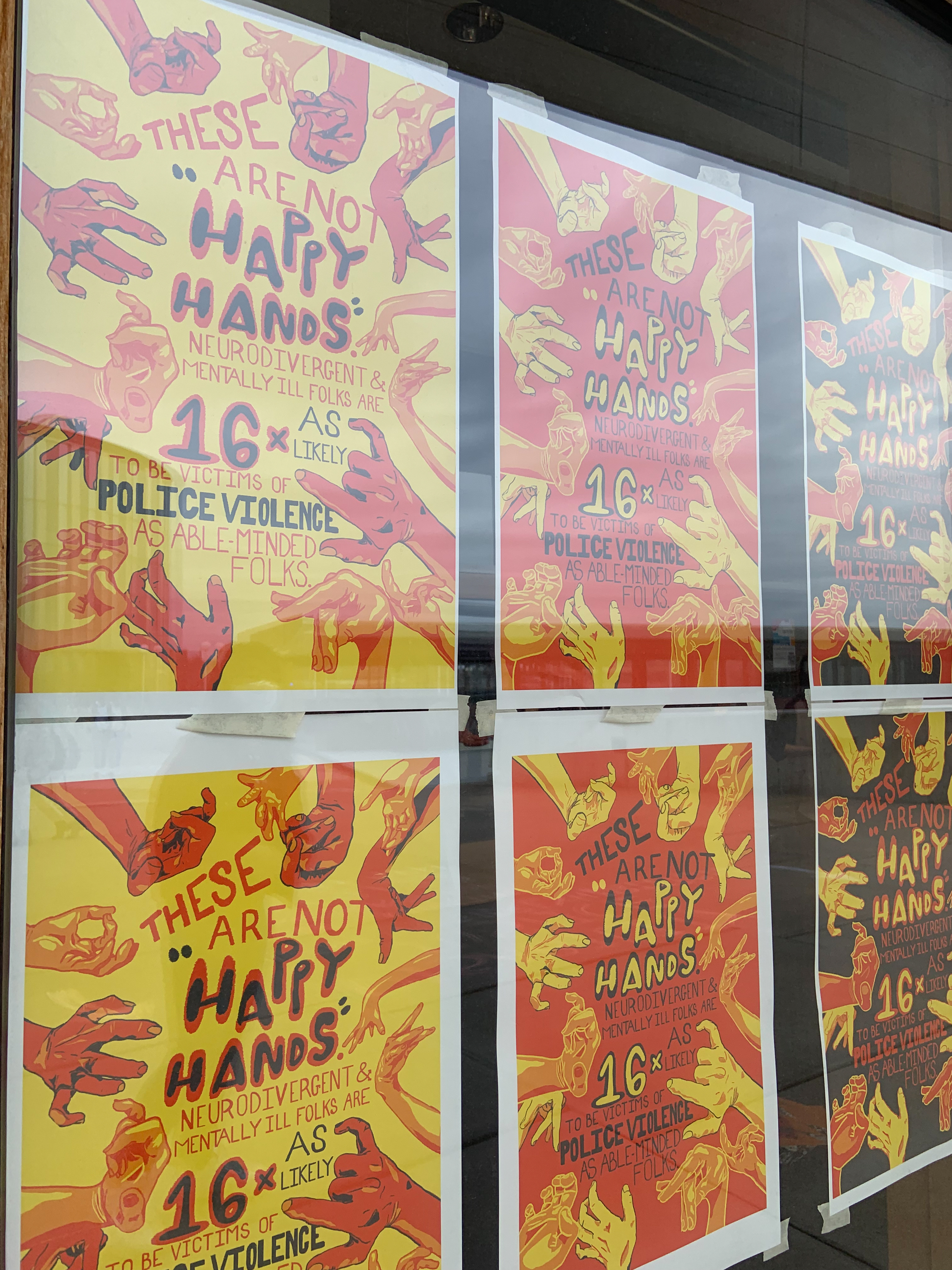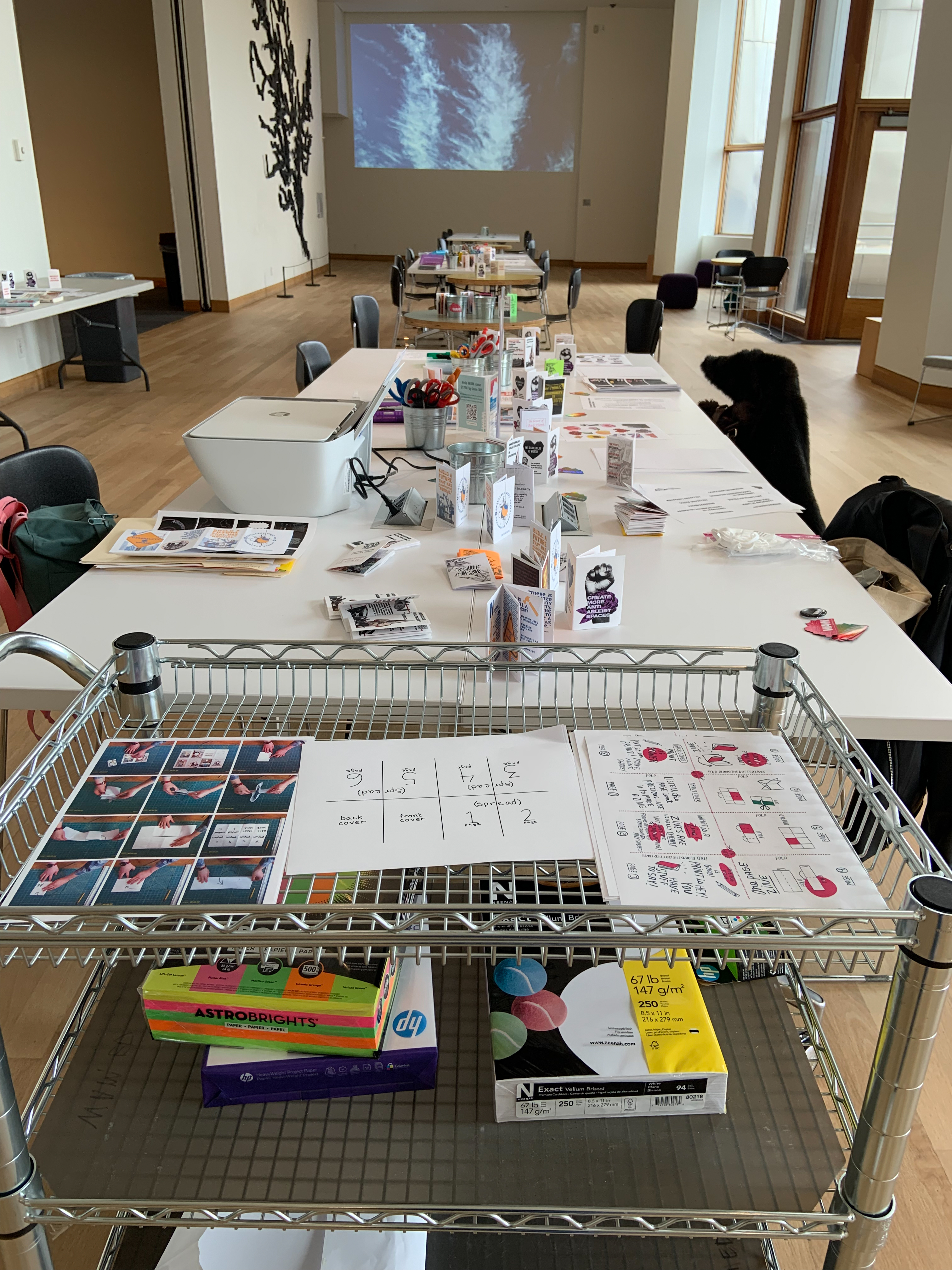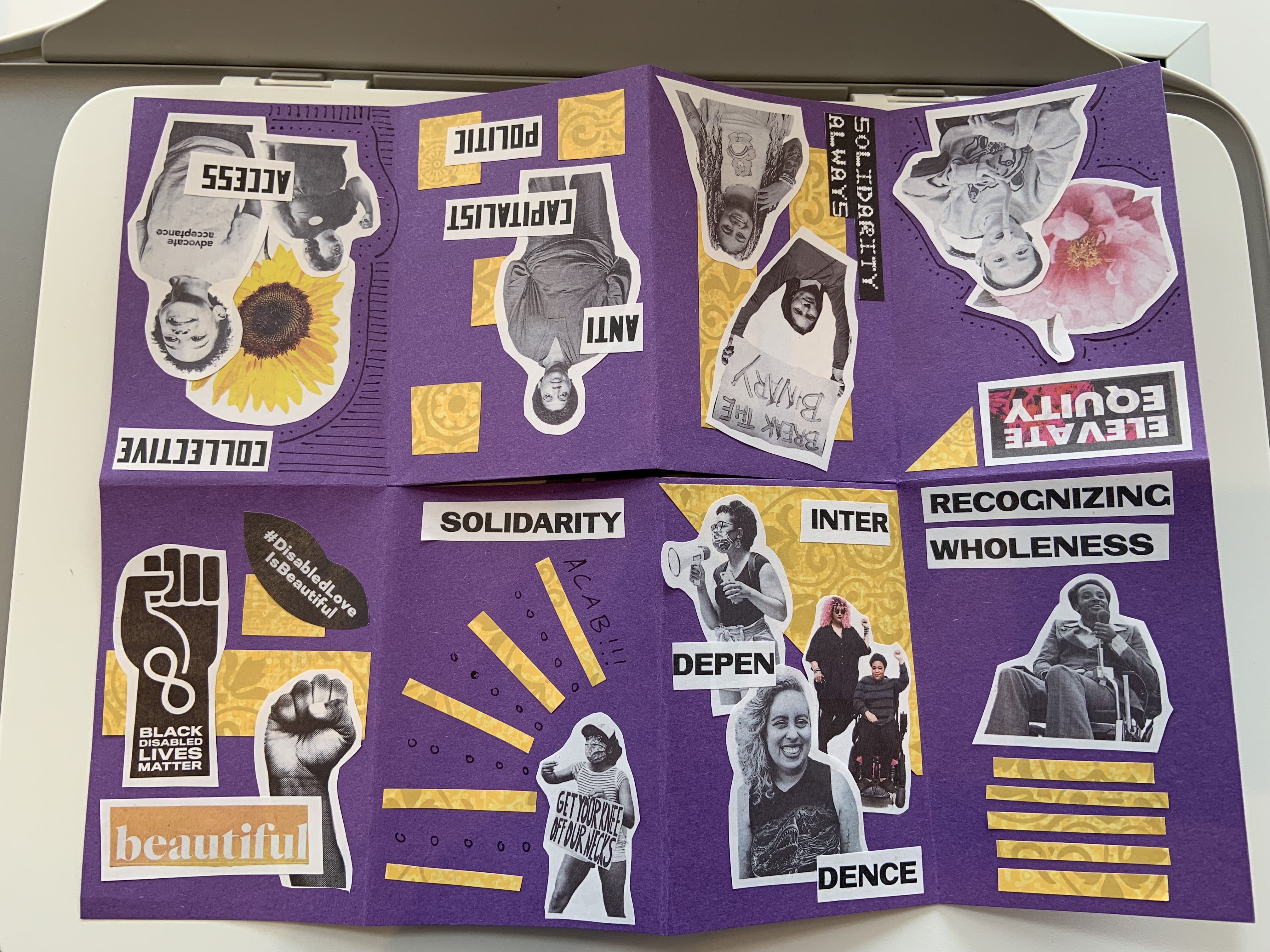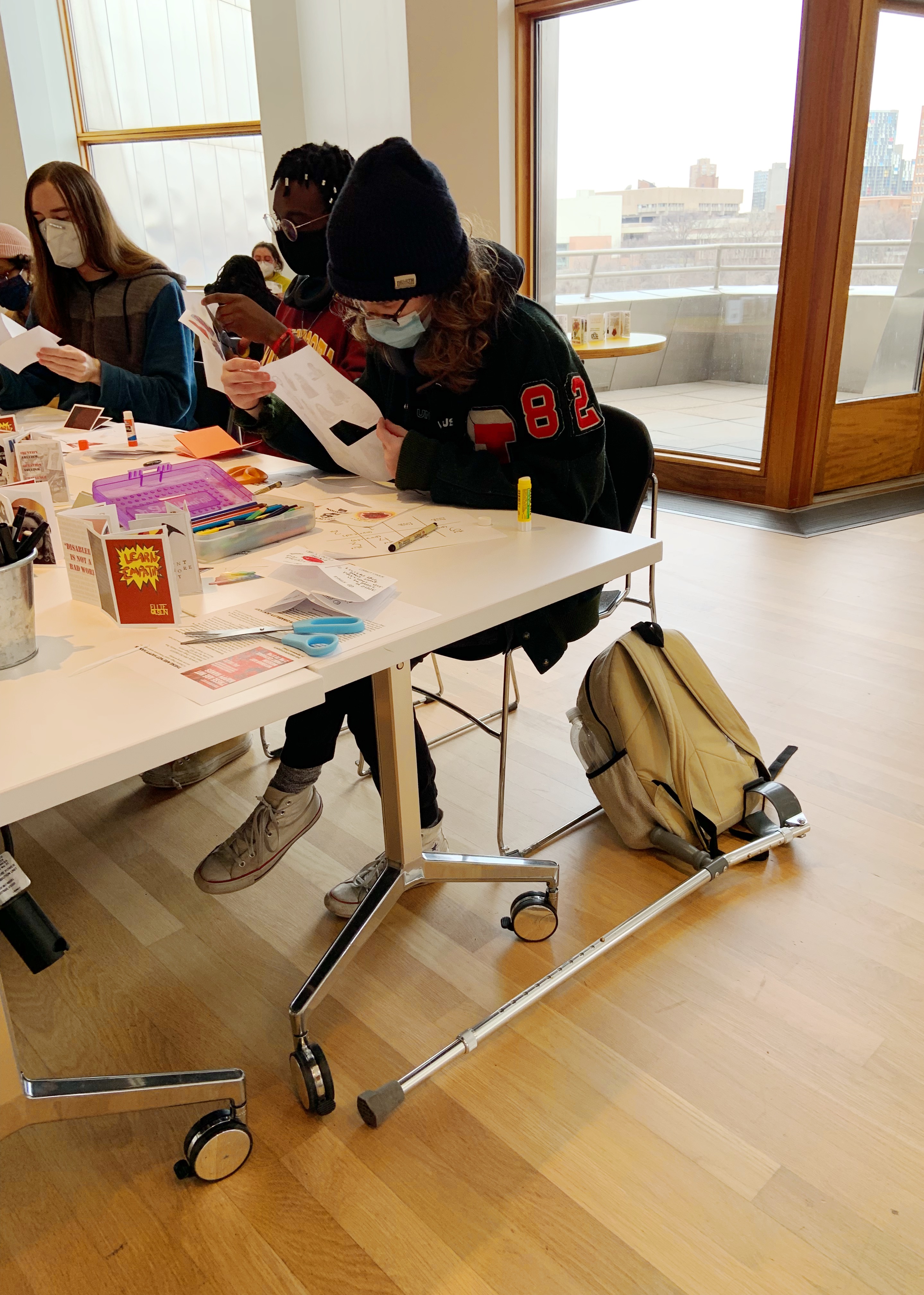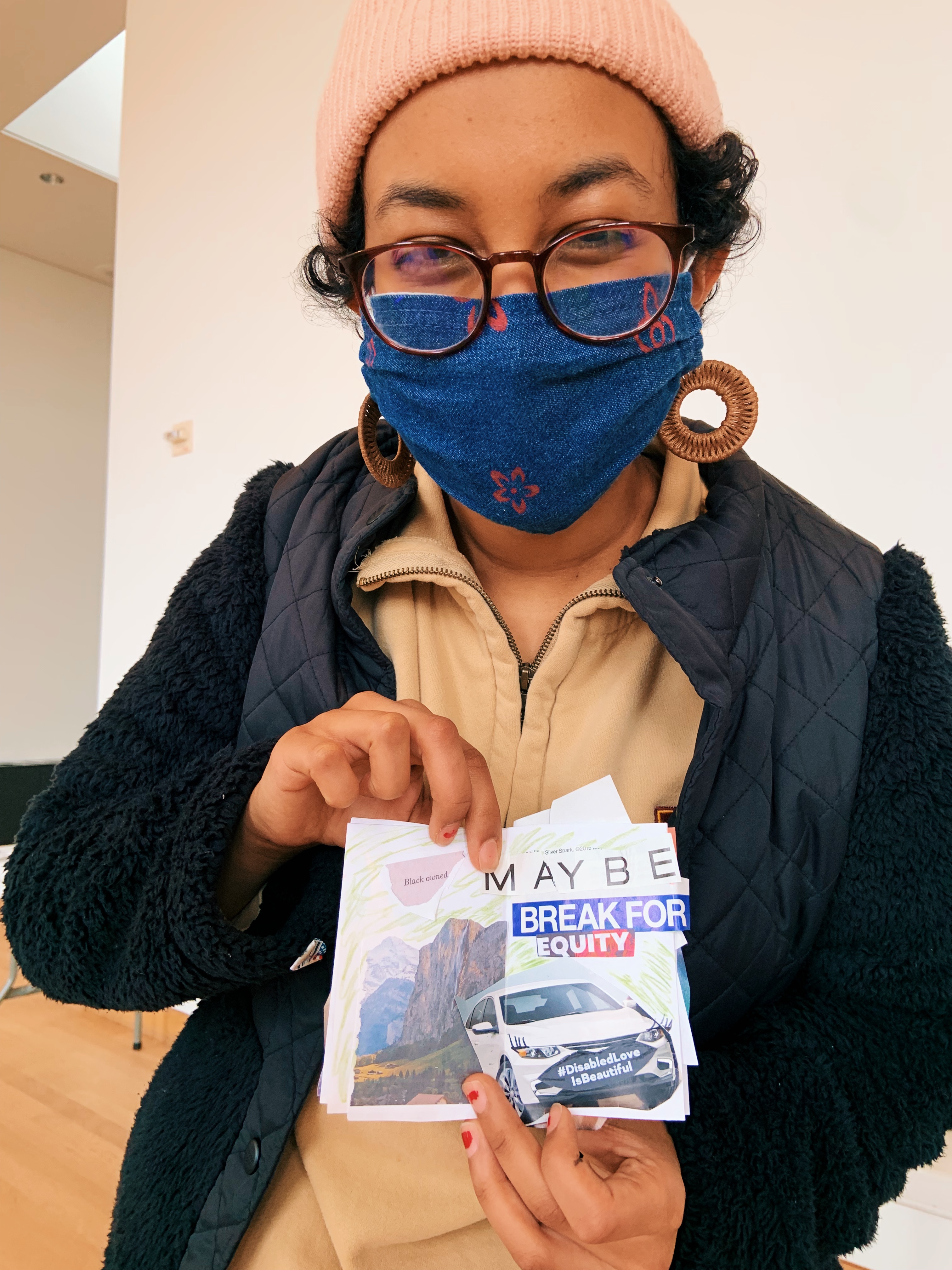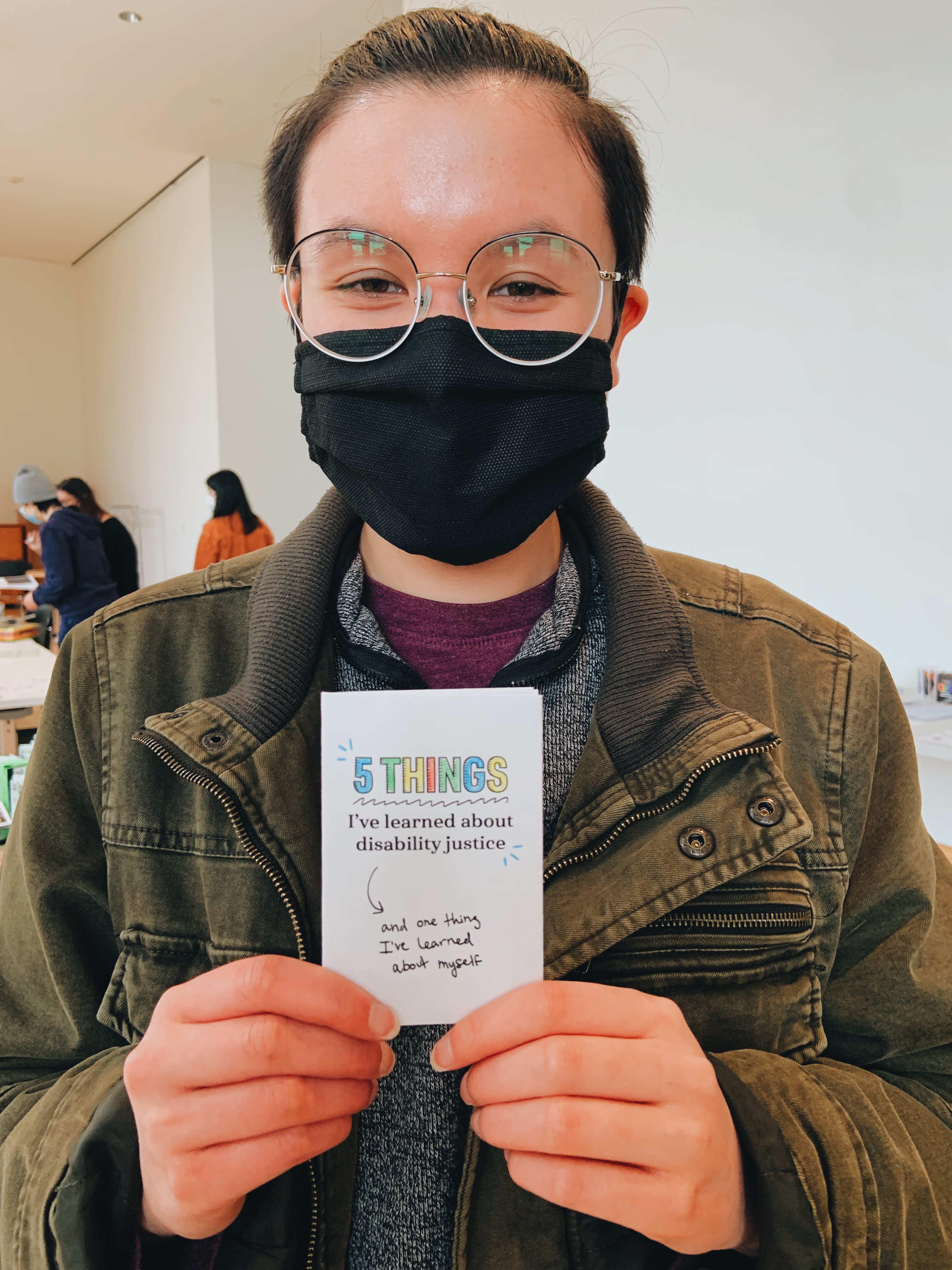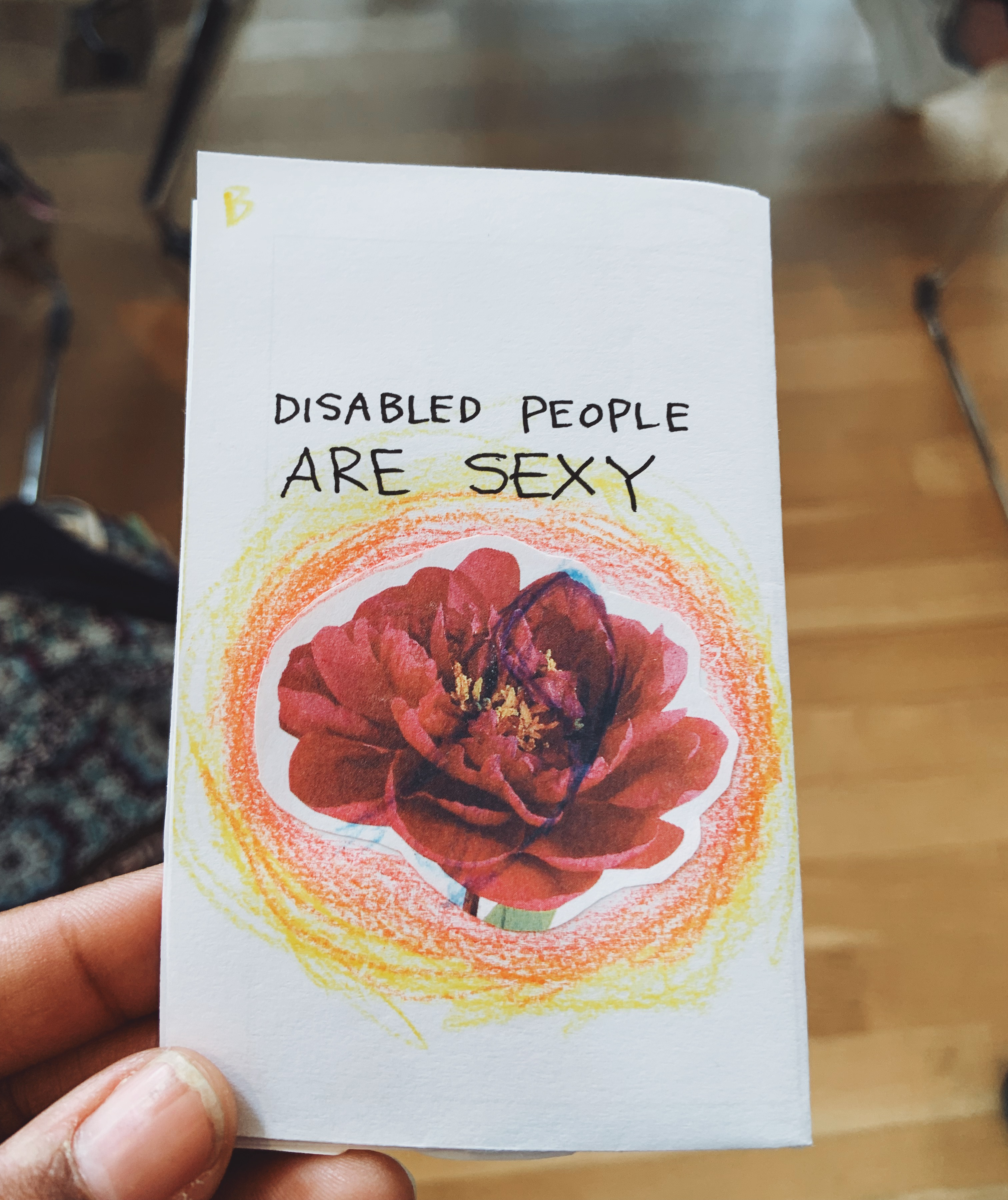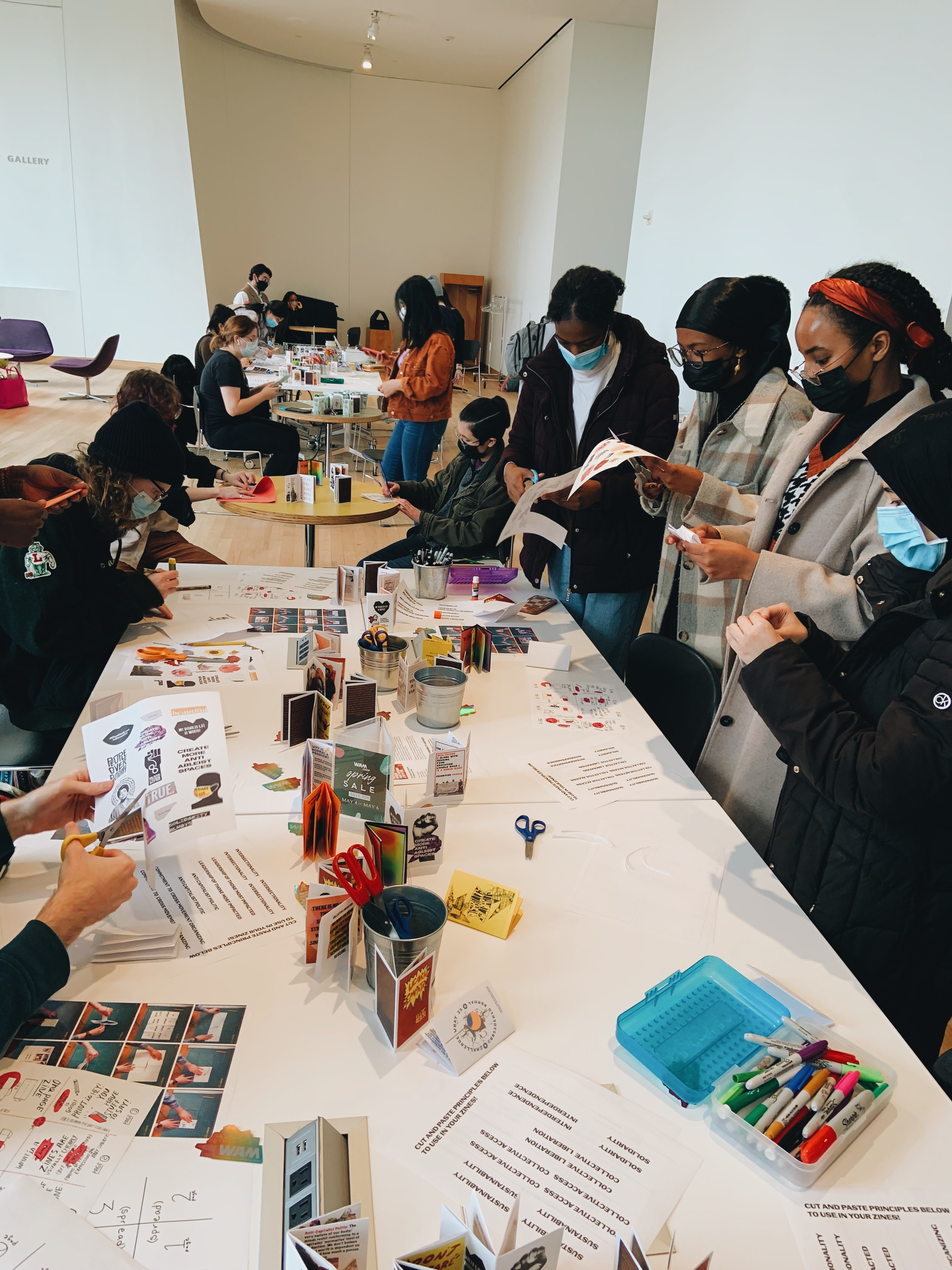 DES 4160/5170 STUDENTS

(In Alphabetical Order)

Sarem Ayalewe
Cassia Collins
Rachel Foreseen
Sydney Hainy
Erik Jamison-Ekeling
Tessa Johansen
Rosemarie Lam
Emma Melin
Ellie Olsen
Angela Perez Jauregui
Kate Reckinger
Siobhan Sullivan
Emily Ulfig
Zoë Weinmann
Emily Cavazos
Nancy Martin
Wenjin Yao